Sale!
PRO EDU – Dramatic Portraiture | Lighting, Styling, Posing, & Retouching
Description
AND RETOUCHING WITH CHRIS KNIGHT
A MASTERCLASS IN PORTRAITURE
ONE OF THE GREATEST TUTORIALS OF ALL TIME
Shadow, Emotion, Mood, Storytelling; all of these are foundational elements of dramatic portrait photography. For photographers aching to improve their grasp on the tools of dramatic portraiture, knowing where, and how to start, can puzzle even the most sophisticated of artists.
PRO EDU partnered with Chris Knight, one of the best in the portraiture industry, to provide you with the highest quality educational experience possible. Chris shares his approach to using light, shadow, and mood to tell the stories of his subjects. This portrait photography tutorial focuses on the methods to understand and craft light, and is perfect for photographers looking to take their portrait work to new levels.
IN THIS TUTORIAL YOU WILL LEARN
About Advanced Lighting For Dramatic Portraits
Step-By-Step Lighting Diagrams
About Character Development For Your Subjects
The History Of Photography
How Chris Directs His Talent
How Chris Poses Talent
The Do's and Dont's of Posing Subjects
How to Shape & Control Light
Chris's Art of Storytelling
How to Dodge & Burn
How to Color & Tone
How to Cleanup Skin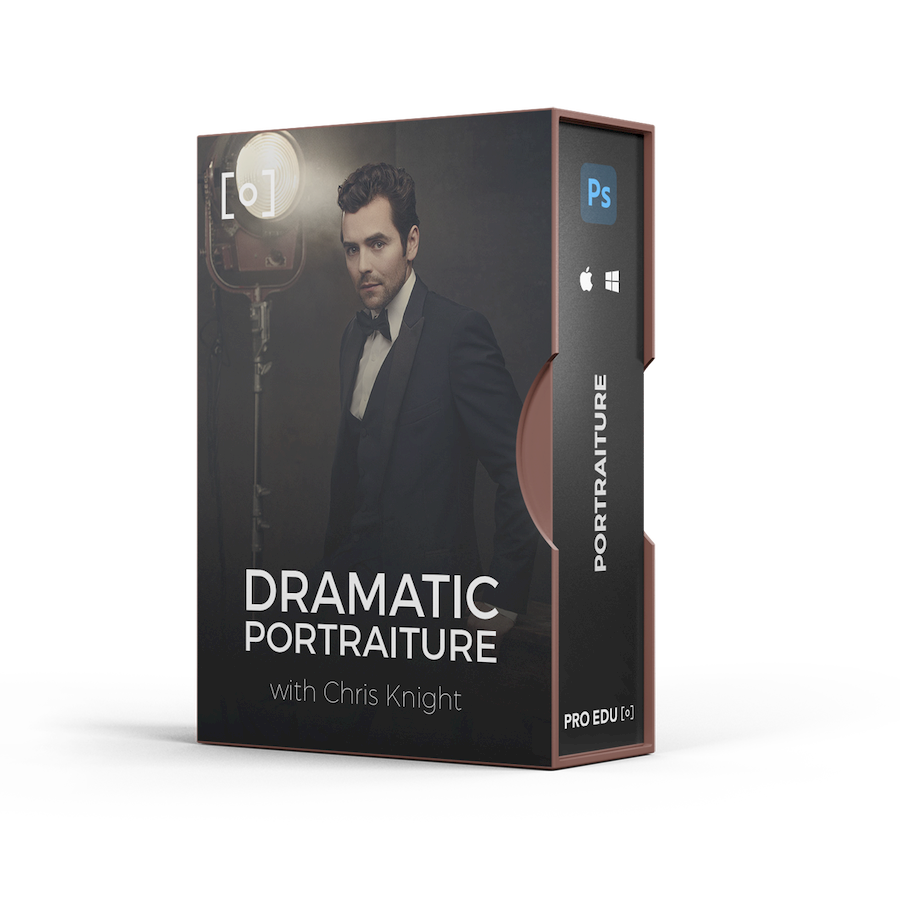 A MANDATORY CLASS ON LIGHTING
Few things move viewers like the emotion and mood of a well-executed dramatic portrait. Chris takes you step-by-step in this all-inclusive walkthrough of his advanced portrait light workflow. The story-telling centrality of his method lies in the understanding that crafting light should help to fulfill the narrative, not the other way around.
INCLUDED IN THIS COURSE DOWNLOAD
DOWNLOAD + STREAM FOR LIFE
SPANISH SUBTITLES Included
Photoshop
WELCOME TO YOUR NEW APPROACH TO LIGHTING
Welcome to Dramatic Portraiture with photographer, Chris Knight. In this series, follow Chris in creating mood, emotion, and story to create dynamically dramatic portrait images. Learn the foundational pillars of dramatic portraiture, with in depth, industry leading techniques in gear, process, and practical in studio approach. Dissect the tools, settings, and creative perspective to build your own approach. Understand the tools, techniques, and behavior of light. Learn how to form, manipulate and control light to build dramatic, professional images that completely stand out from the crowd.
This 13 hour tutorial uses Adobe Photoshop and Lightroom. Several actions are included: Frequency Separation (Pratik Naik's Action), Sharpening, Noise, and Output. Raw practice images are also included.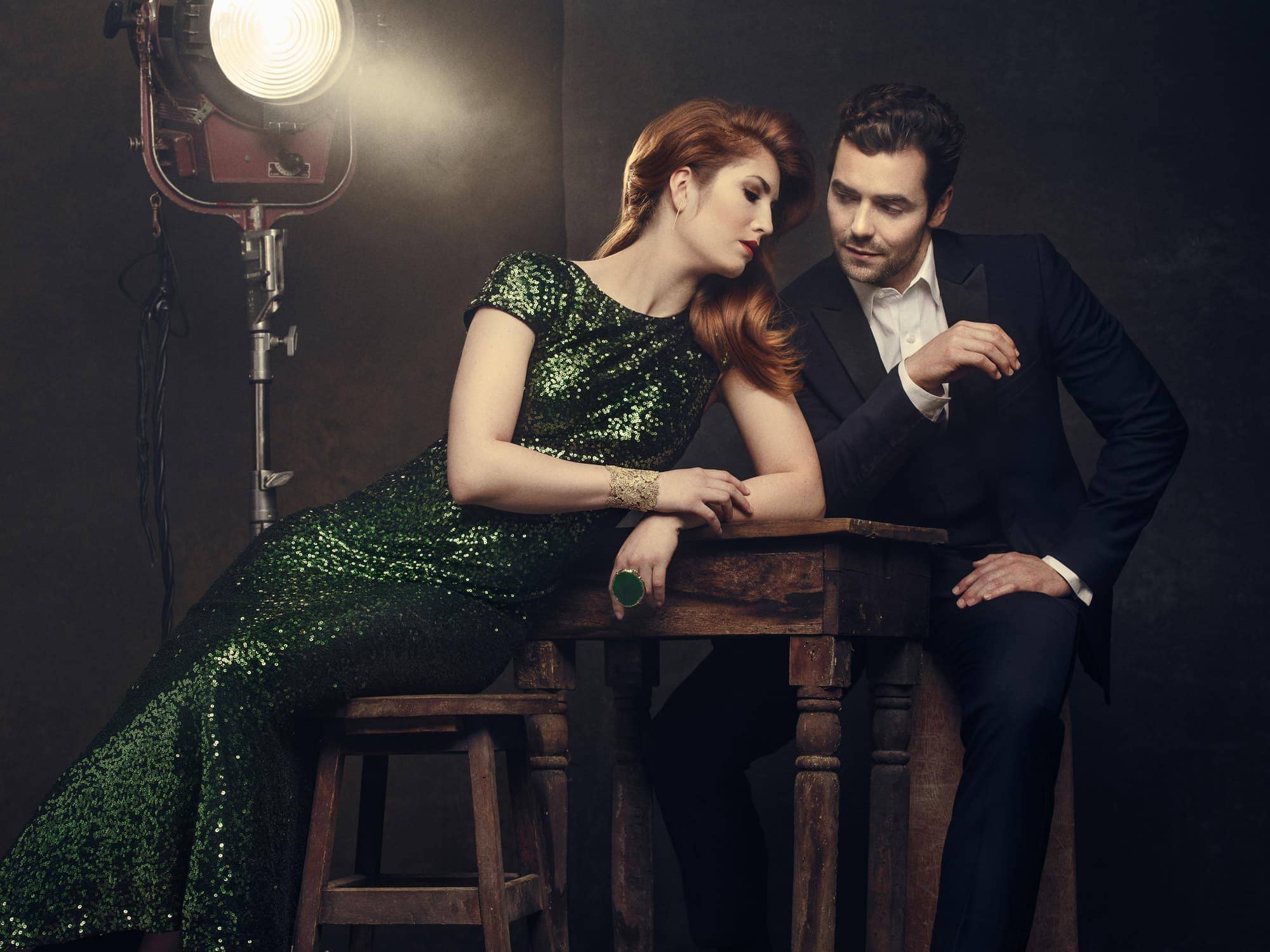 Chris Knight was born in Wiesbaden, Germany and hardened by the humidity of Florida. Chris combines his unconditional love of art history with his conditional love of technology, topping it off with a flare for the cinematic and an uncompromising eye for detail. His work has appeared in Vogue, People, MSNBC, ABC, Ocean Drive, GQ, and others. Chris is an instructor at Pratt Institute and the New York Film Academy.