Sale!
The Wandering DP – Commercial Cinematography: The Foundation
Description
Commercial Cinematography: The Foundation
A Step-By-Step Course to Master Pre-Production & Build Your Commercial Career
LEARN THE KEY ELEMENTS OF PRE-PRODUCTION
EXPAND YOUR UNDERSTANDING OF THE PROCESS

If you are just starting your career in cinematography, and you haven't really taken the time to evaluate the commerical pre-production process, then you are absolutely doing your projects and your career a disservice.
Understanding the core components of pre-production and the business side of commercial cinematography is a great way to jump start a career but gaining access to that experience can feel unattainable.
How can you break in to the industry? Who are the key players in the commercial process? How should I Build my network? What is expected from a DP before a shoot? What are the key steps not to overlook in pre-production?
In Commercial Cinematography: The Foundation, I'll walk you step-by-step through the entire process of booking and executing commercial jobs in pre-production.
Great projects are made in Pre-Production and this course will show you a proven step-by-step process that can take your work to the next level.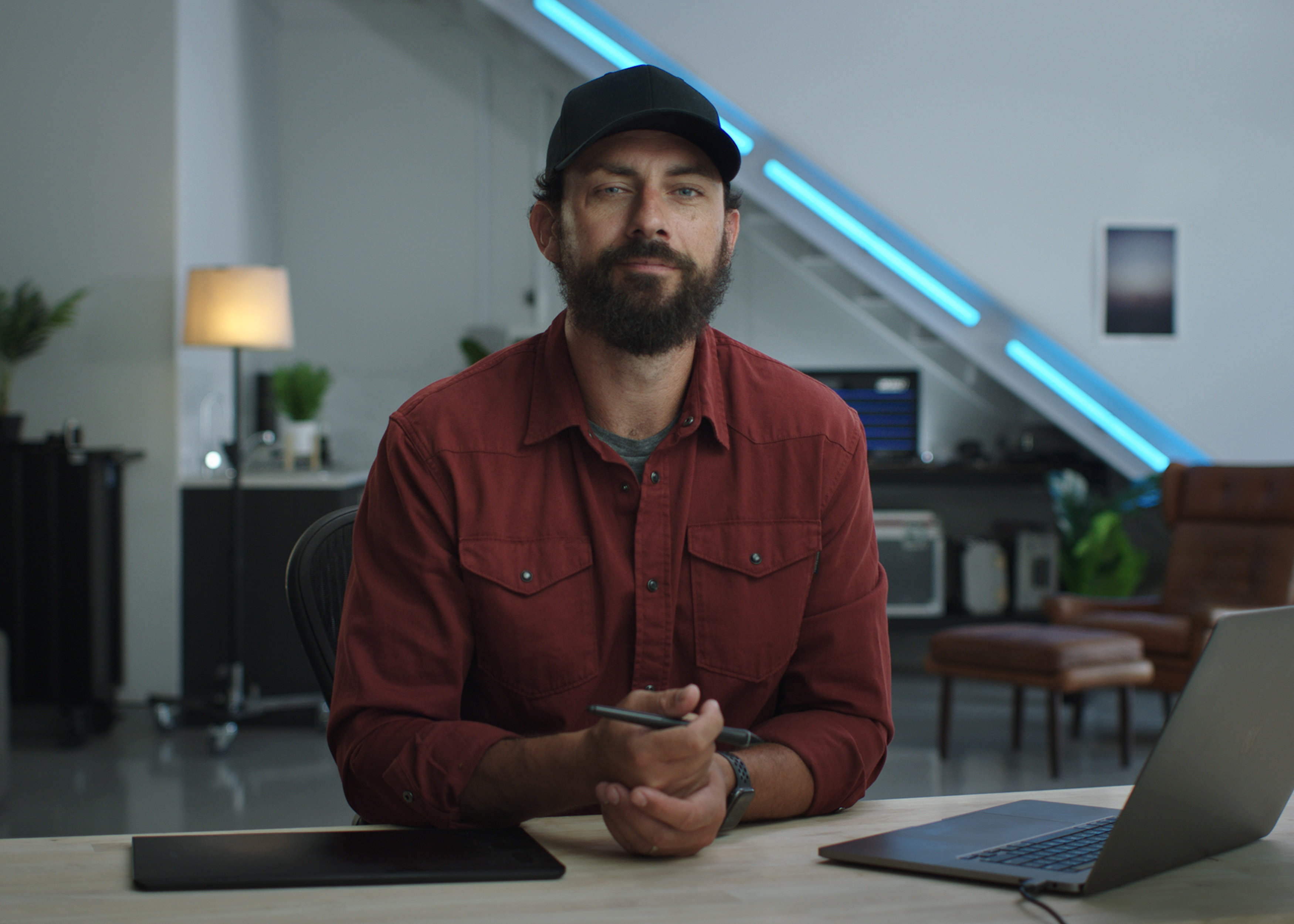 HI, I'M PATRICK O'SULLIVAN
I'M A CINEMATOGRAPHER AND HOST OF THE WANDERING DP PODCAST

I've been a cinematographer since 2009 and have shot 100s of commercial projects over that time.
Throughout the course of landing, prepping, and shooting those jobs I have learned a lot about the different approaches a DP can take in their role.
And over the past few years, I've shared that knowledge of how to shoot commercials in over 200 episodes of The Wandering DP Podcast. Every week I receive emails from people who have found the podcast and immediately improved their work because of it.
But in the process, I've also heard from many DPs and people just starting out in the industry that they need more than just technical help. They need guidance on the entire commercial production process and how the knowledge they have can be best utilized. They need a more complete road map of every phase of the process so they can maximize their efficiency and improve their results.
That is why I created Commercial Cinematography: The Foundation, to help aspiring cinematographers learn from my experiences (both good and bad) building a commercial career.

COURSE INFORMATION
HERE'S WHAT'S INCLUDED WITH COMMERCIAL CINEMATOGRAPHY: THE FOUNDATION

This course was designed with the aspiring cinematographer in mind. If you're new to the commercial world and you're looking for step-by-step guidance, this is the course for you.
A Clear Roadmap, outlining when to focus your energy on specific elements to maximize your time and investment.
Instant Access.There are 8 unique modules with over 60 lessons (over 7 hours), taking you from finding the work to walking on to set.
Lifetime access & Free Updates. As a working DP I am testing this workflow in the field each and every week. As I learn new approaches this course will receive regular updates.
Gain Exclusive Access to a Discord Community to discuss the course and exchange ideas with your fellow DPs.

WHAT YOU'LL LEARN
HOW TO START, BUILD, AND MAINTAIN A SUCCESSFUL CAREER

Across eight distinct course stages, you'll learn all about:
The inner workings of commercial productions: You'll gain a deep perspective on how the commercial process operates and why only a select group of cinematographers are in demand—from understanding what production companies are interested in to how to break in when you are just starting out.
Mastering the process: I'll help you with all of the responsibilities of a commercial cinematographer in pre-production including: finding the work, negotiating rates, working with directors, putting in gear orders, hiring the right crew and more.
Setting up your business and more: I'll teach you how to layout your website, cut a reel that grabs attention, be a production favorite, and keep your amazing crews happy and excited to work with you.
How to bring your A game to a project: Learn how to effectively identify any issues in pre-production , when to speak up and when to take a loss, develop your own creative ideas, and execute your vision for the work all while keeping the director, producer, agency, and client on your side.

WHO THIS COURSE IS FOR
CINEMATOGRAPHERS WHO WANT TO WORK

Commercial Cinematography: The Foundation is designed for cinematographers looking to take their knowledge and efficiency to the next level.
You're always looking to dial in your visuals and get better results. This course will help you become a better cinematographer through understanding how a solid pre-production plan can drastically improve your projects. Save years of trial and error and start seeing results on your very next shoot. I'm excited to help you develop a long career in the world of commercial film production.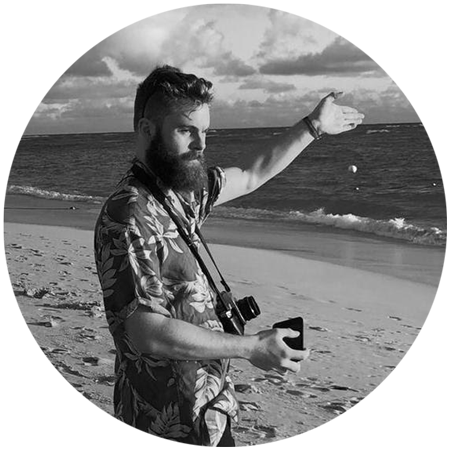 "THIS COURSE HITS THE NAIL ON THE HEAD…"
Cinematographer Douglas Tucker

"Commercial Cinematography: The Foundation really hits the nail on the head with an easy-to-follow, no-nonsense approach to get work in the Commercial Cinematography world.
There's countless resources out there as to how to light, how to shoot, but very little on how to get to a place where you can put those skills into practice. Patrick lays that out here and also how to be respected once you get there."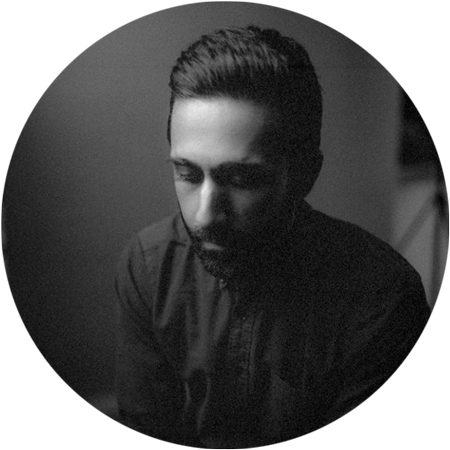 "YOU'LL NEVER SEE A MORE CONCISE & THOROUGH COURSE ON CINEMATOGRAPHY…"
Cinematographer Ash Tailor-Jones

"This isn't just a brilliant and truthfully legitimate course by Patrick, it is the absolute fundamental information one would ever want to know in pursuing a career in cinematography. "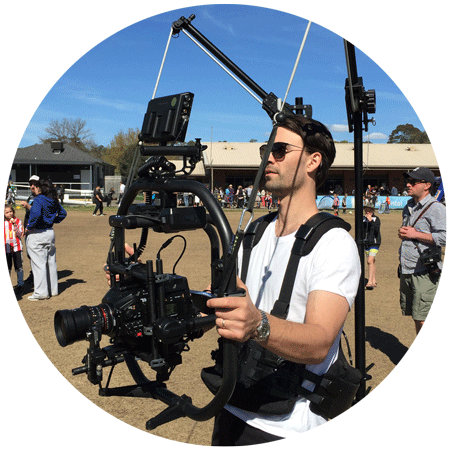 "THIS COURSE IS NOTHING SHORT OF AMAZING…"
Cinematographer Anton Trivic

"It has actionable lessons that will never become dated and provides such valuable insights into industry workflow.
Pair this with a boost in confidence because you learn how to manage key relationships with the relative department heads and the choice is obvious. Invest in this course because you're essentially investing in yourself and a brighter future."

GETTING COMMERCIAL WORK CAN BE SIMPLE

Save yourself years or trial and error finding out what works and what doesn't. Commercial Cinematography: The Foundation will guide you through defining your goals, tracking down the work, putting a plan together, and setting the key elements in place to deliver the best possible results on every project.