Sale!
PRO EDU – Composite Portraiture Lighting, Posing, & Retouching
Description
PRO EDU – Composite Portraiture Lighting, Posing, & Retouching
TRAVEL ON LOCATION TO PAPUA NEW GUINEA WITH SANDRO MILLER
LEARN FROM A LEGEND IN PORTRAITURE, SANDRO
UPGRADE YOUR PORTRAITURE WITH THIS MASTERCLASS
Welcome to an immersive learning experience with photography legend, Sandro Miller. As a back-to-back three times winner of the International Photographer of the Year Award, Sandro is an icon in the photography community.
Through this 12-hour course, you will be thrust into the exciting world of pre-production, portrait sessions, post-production, printing, and publishing a body of work. Having published many books throughout his career, Sandro will guide you step-by-step through his creative process and provide the necessary framework that is he believes is crucial for the successful publication of a portfolio.
PRINTING | PUBLISHING | POST-PRODUCTION
Get a look at Sandro's entire process in this dynamic tutorial that has it all. The tutorial starts out in studio with a male and female shoot where Sandro crafts his lighting bringing you along every step of the way. You will learn his modifiers he uses, how he poses his subjects, and how he builds a relationship with his subjects like John Malkovich. From there you will travel around the world to get a first had look at how Sandro works on location in the remote and very dangerous country of Papua New Guinea filmed by PRO EDU founder Gary Martin.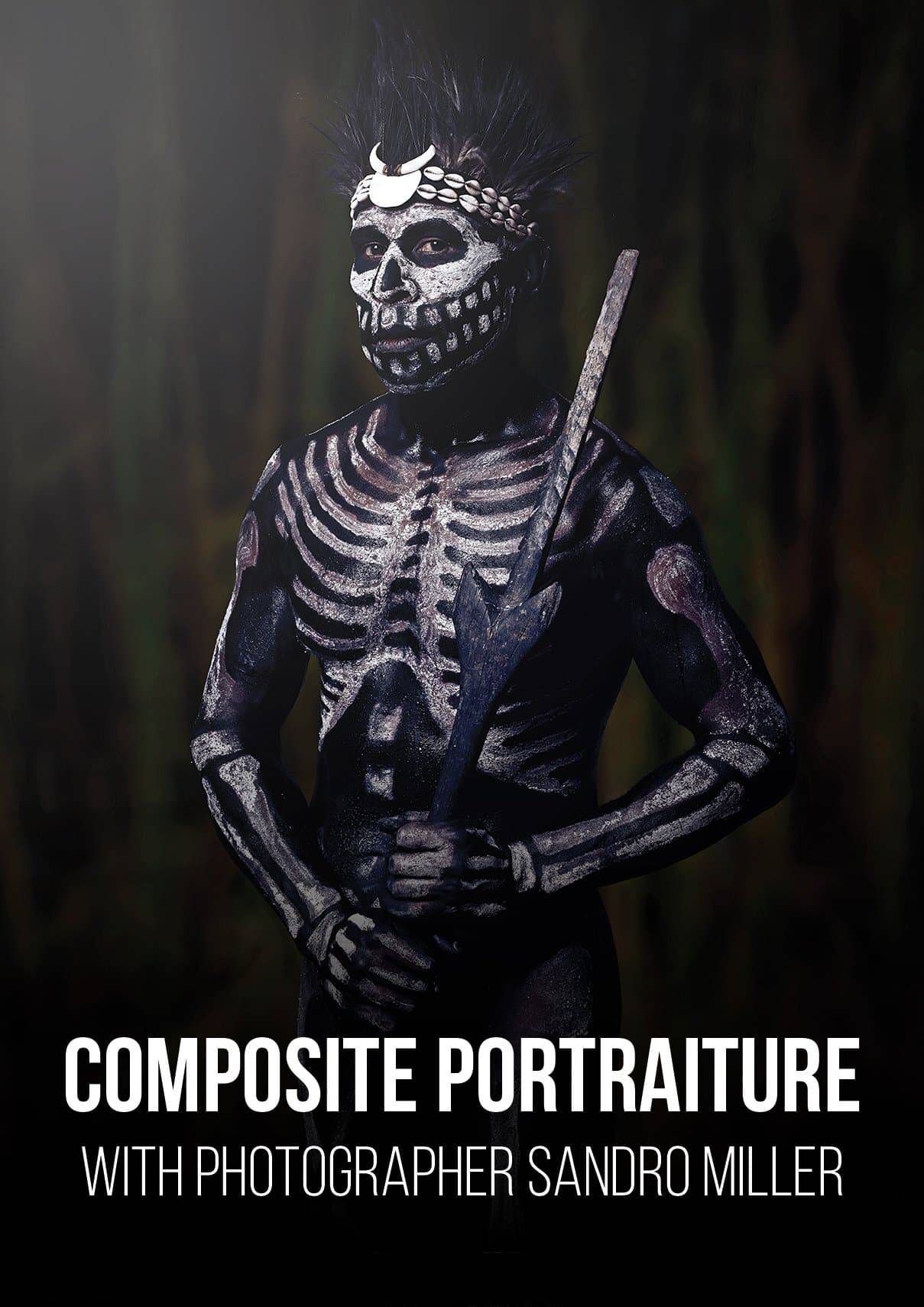 TRAVEL WITH SANDRO TO PNG FROM CHICAGO
Sandro Miller is a living legend and one of the most important photographers working today. In this tutorial, Sandro takes you from pre-production to Papua New Guinea with his team to create an unimaginable series of portraits. Along with post production by Pratik Naik, you will also see the process of working with a publisher to produce this special body of work.