Sale!
PRO EDU – Commercial Car Photography & Retouching
Description
COMMERCIAL CAR PHOTOGRAPHY
AND RETOUCHING WITH EASTON CHANG
A MASTERCLASS IN AUTOMOTIVE PHOTOGRAPHY
LEARN HOW TO LIGHT, COMPOSE, & RETOUCH CARS
Car photography is about capturing the feelings that a car can evoke. Whether the emotion is speed, beauty, or just raw power, translating those feelings into an image can present a multitude of challenges. PRO EDU has partnered with world-renowned car photographer, Easton Chang, to explore the secrets behind the methods he employs to create his dynamic images. Easton will teach students how to incorporate simple and advanced techniques to capture design details that will induce drama and speed into their static images
BUILD YOUR AUTOMOTIVE PORTFOLIO
Car photography is one of the fastest growing segments in photography today. Automobiles have often been described as rolling pieces of art, evoking feelings of speed, power and beauty. Easton Change shares with you the secrets which have made him one of the world's most sought-after car photographers. Easton takes you on a journey across the United States to show his techniques of enhancing a vehicles beauty, conveying power and speed and how to understand the flowing lines of any vehicle.
START ATTRACTING THE RIGHT CLIENTELE
With 21 hours of content describing techniques like light painting and including step by step retouching, this car photography tutorial will help you define your pathway and stand apart from the crowd.
INCLUDED IN THIS COURSE DOWNLOAD
DOWNLOAD + STREAM FOR LIFE
SPANISH SUBTITLES Included
Business Tips
YOUR PORTFOLIO IS YOUR BUSINESS CARD
WELCOME TO A TUTORIAL TAUGHT BY ONE OF THE BIGGEST AUTOMOTIVE CREATIVES
Learn four essential techniques which make up the pillars of car photography.
Static Shots
Panning Shots
Tracking Shots
Dynamic Shots

After this tutorial you will have the knowledge to plan, scout, light, retouch, and deliver commercial quality images to your clientele.
TELL A STORY WITH YOUR PHOTOS
Cars have character and the image you create should invoke an emotion. Learn to build a story around your automobiles with Easton's comprehensive knowledge in the industry.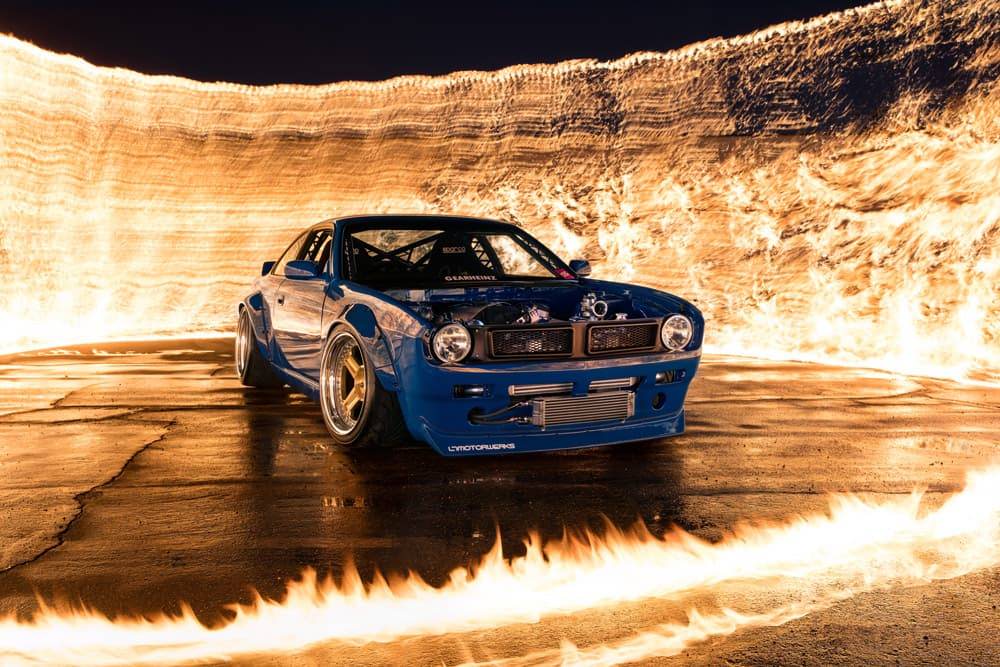 Easton is a professional commercial photographer based out of Australia. Cars are his passion and the gateway drug which lured him into photography. Easton's work has earned him a fair share of accolades, with an expansive client list including Ford, Mercedes, Porsche, Lamborghini, and Audi. His images have been published worldwide and he has earned the coveted title of Australia's Advertising Photographer of the Year three times. It is no wonder Easton is considered one of the automotive industry's top photographers.