Sale!
Kara Marie – Boundless Boudoir
Description
Kara Marie – Boundless Boudoir
Boundless Boudoir by Kara Marie: Discover New Possibilities and Expand Your Offerings
Boudoir photography is a popular, lucrative genre with as many styles and possibilities as there are types of people. In Kara Marie's sequel to her foundational 2019 "The Boudoir Series" course, you'll experience twelve uniquely themed boudoir shoots exploring the best-selling and most-requested styles within the boudoir genre. You'll learn insider posing and styling tricks to capture images your clients will love, and you'll get great ideas to fuel your own playful experimentation.
WHAT'S INCLUDED?
5 HRS, 19 MINS
12 boudoir photo shoots to further your Boudoir photography education
LIFETIME STREAMING ACCESS
Lifetime streaming access
BONUS MATERIALS
Three bonus lessons and two bonus PDFs
WHAT YOU'LL LEARN
CLASSIC BOUDOIR IN LINGERIE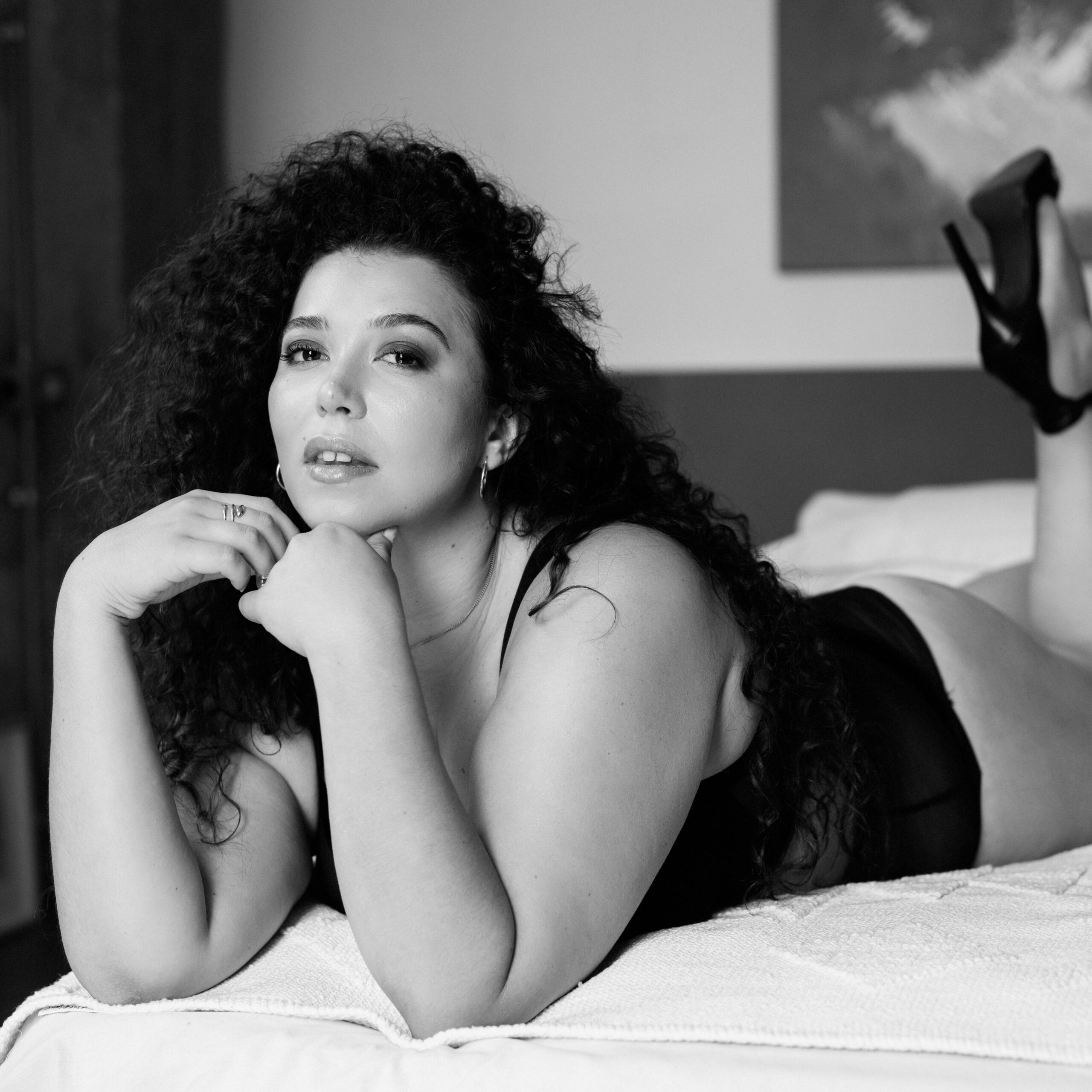 Classic boudoir is the quintessential style of boudoir – in lingerie with a bedroom set. You can shoot this in all different types of styles. In these lessons, Kara Marie shows you how to achieve a classic, timeless look. She starts with confidence-building, comfortable poses before moving into more challenging, sensual posing.
LESSONS IN THIS MODULE
Intro to Classic Boudoir
Beside the Bed
Bed Poses
Standing by the Window
Messy Bed Photos
CLASSIC BOUDOIR IN THE SHEETS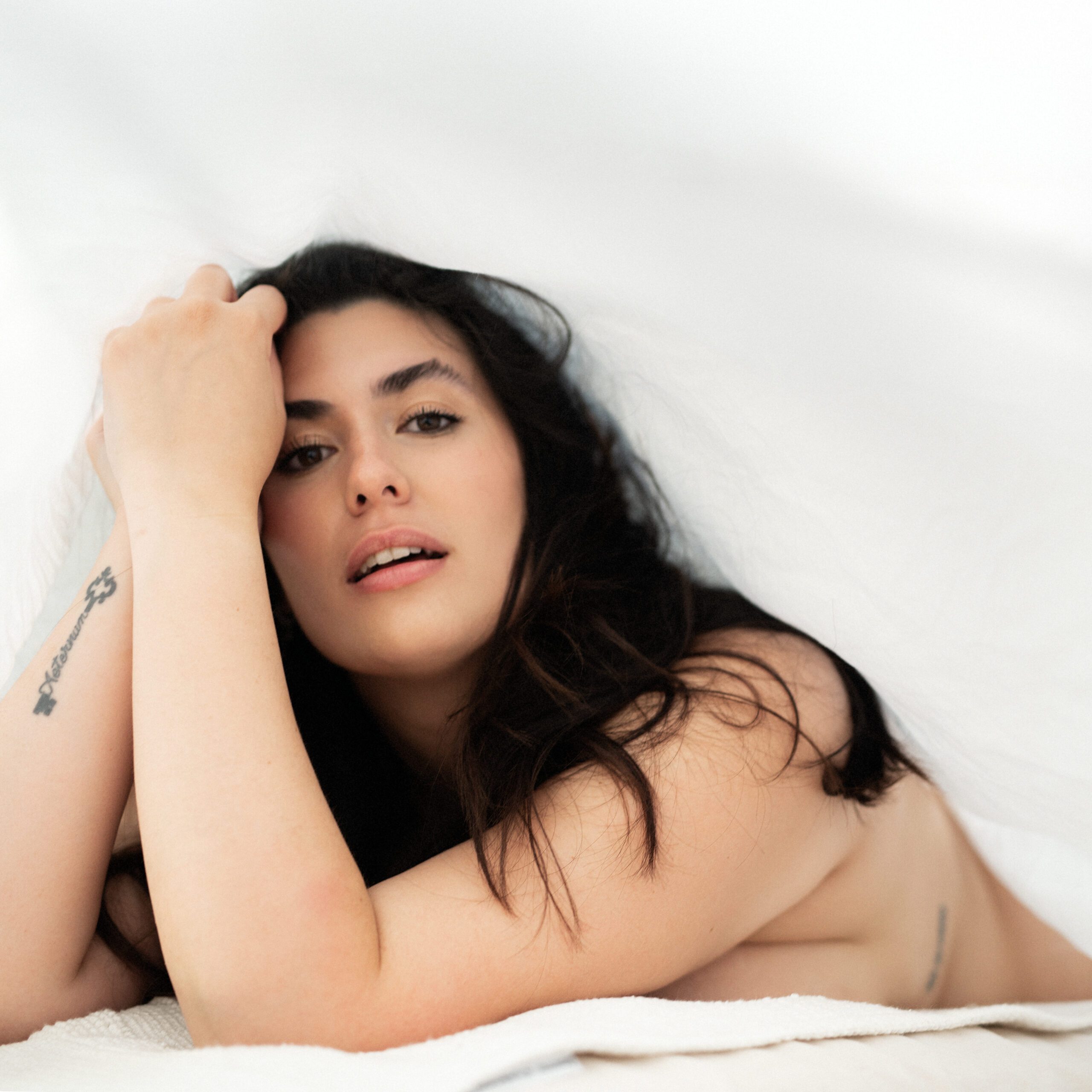 The white sheet is a boudoir style that is beautiful for all body types and ages – everyone looks good in a white sheet. In this session, Kara Marie gives you all the considerations on materials and tones. She shows you how to shape and style the sheet while bringing you through the flow of poses that is most efficient for this style. And she pays special attention to the shots most likely to be turned into wall art.
LESSONS IN THIS MODULE
Intro to Classic Boudoir
Beside the Window
On the Bed
Under the Covers
Ladder Shoot
CONTEMPORARY BOUDOIR – CLOTHED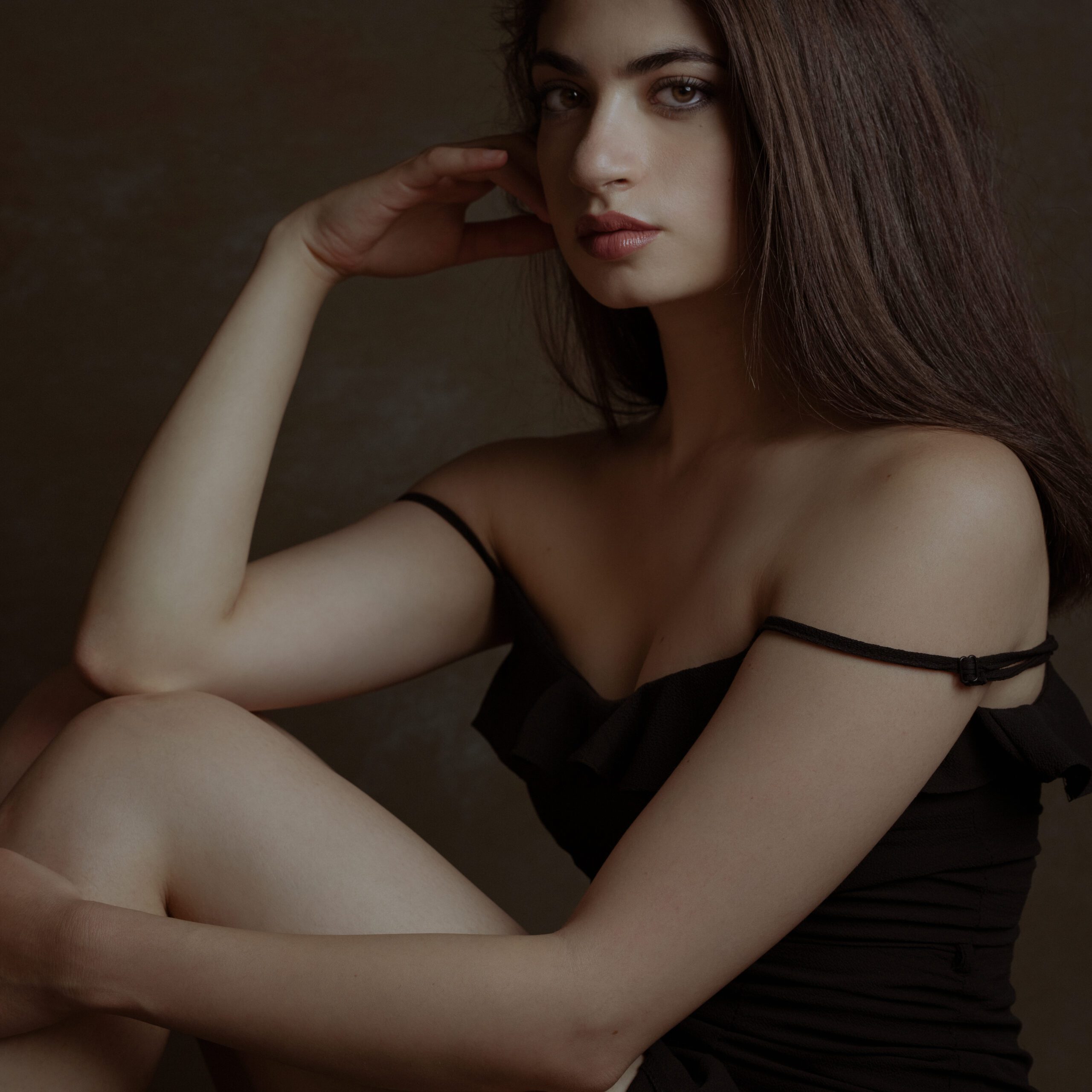 Contemporary boudoir style is an excellent way to test the waters of boudoir with a client who comes in for a traditional portrait shoot. The wardrobe can be normal street clothes, such as a simple sundress, but you can add a boudoir feel by exposing more skin, creating interest with shaping the body and doing detail shots, and by shifting to a Vogue-style lighting. Creating a contemporary boudoir feel is all about getting playful and adjusting the mood.
LESSONS IN THIS MODULE
00:38
Intro to Contemporary Boudoir
08:13
Floor Poses – Seated, Bending Forward
12:09
Floor Poses – Seating, Bending Backward
10:58
Floor Poses – Reclining Flow
06:15
Standing Poses – Black Lace Robe
CONTEMPORARY BOUDOIR – IMPLIED NUDE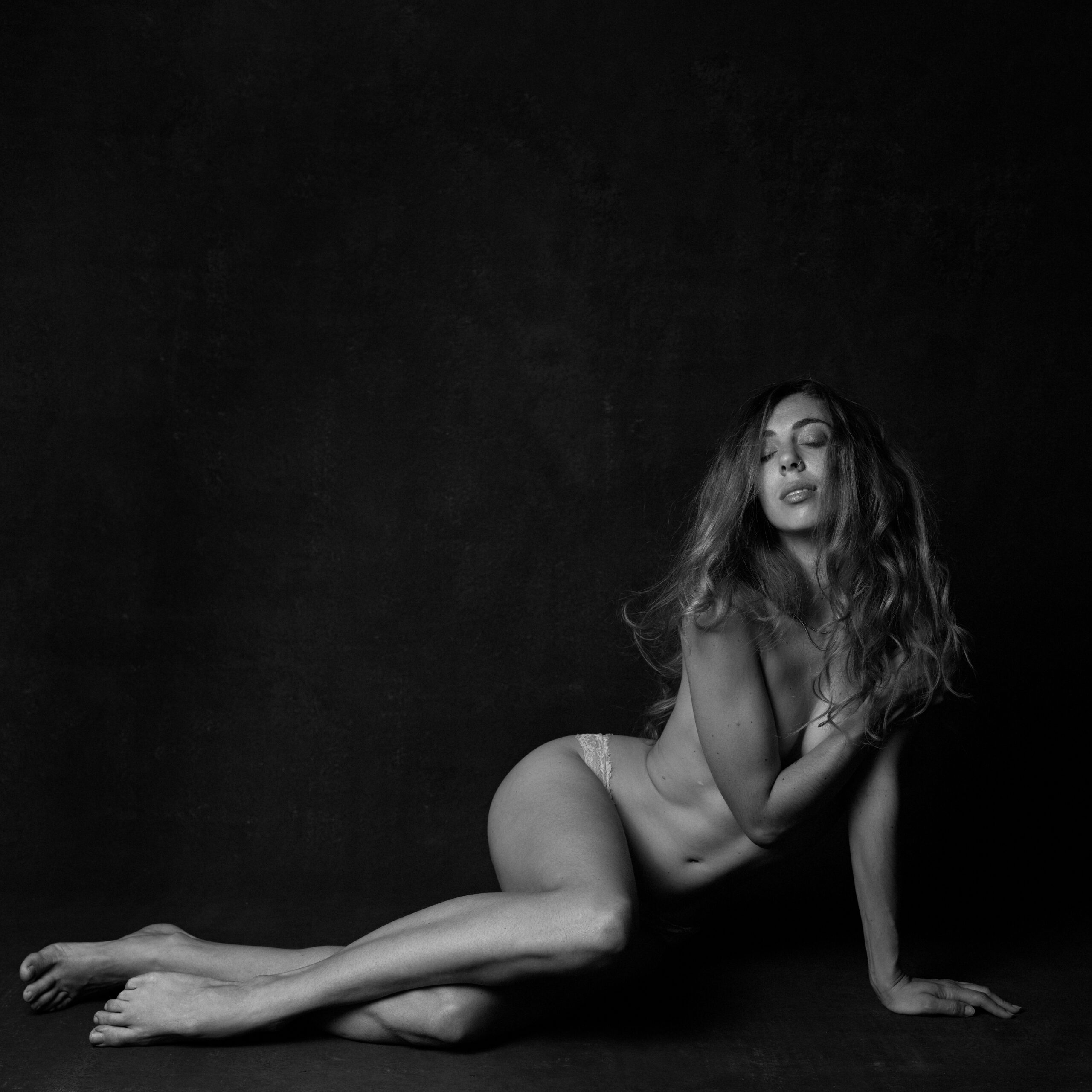 Implied nude boudoir is classic, elegant, and so popular with clients. Kara Marie shows you how to accomplish this look through minimal wardrobe and careful posing. If you incorporate these into your boudoir shoots, you will have many happy clients.
LESSONS IN THIS MODULE
Intro to Implied Nude
Implied Nude – Floor Poses
Implied Nude – Hair Flow Poses
WHITE SHIRT BOUDOIR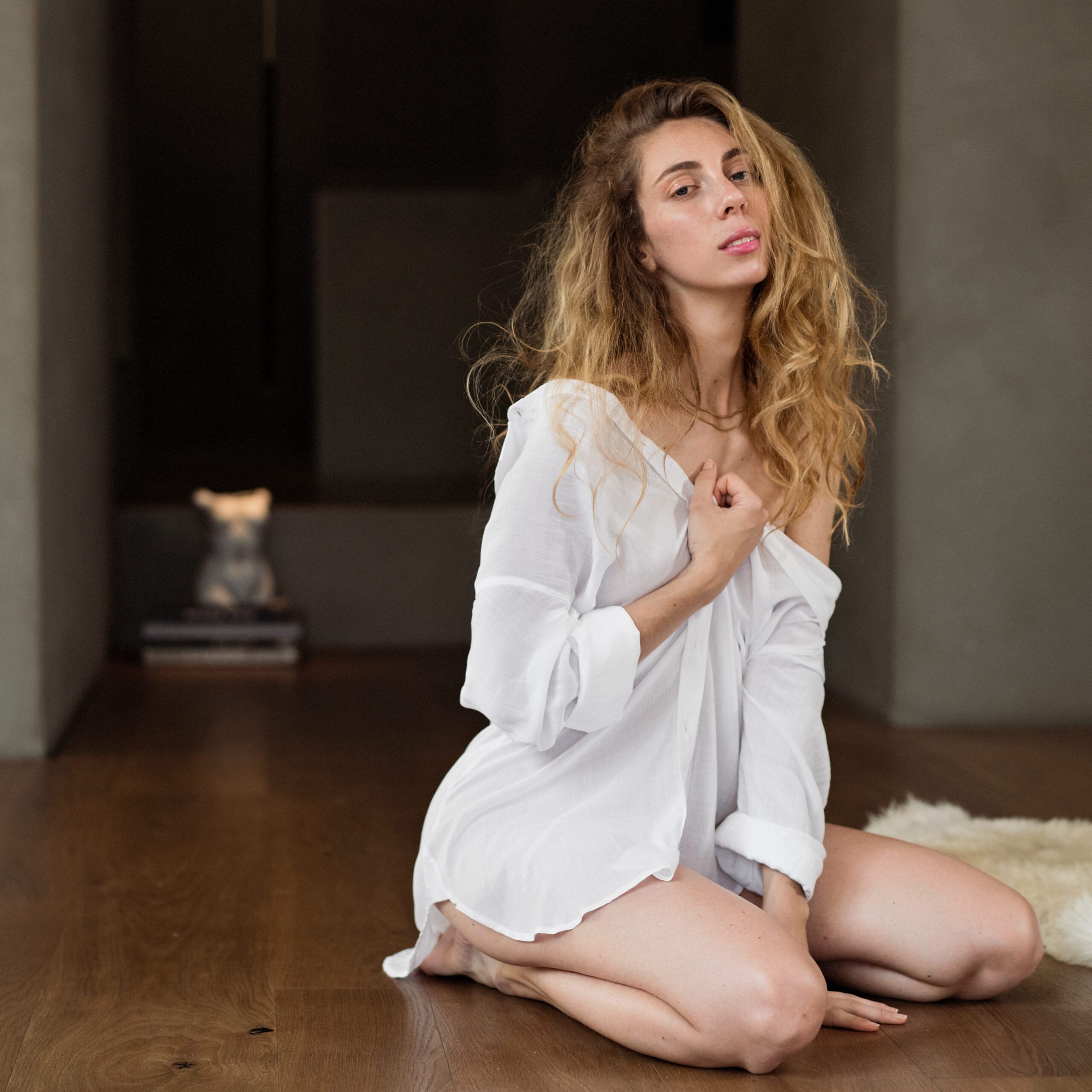 The white shirt is a great place to start for someone who is nervous to get into boudoir. It is perfect for creating candid, natural-looking shots. It's also the easiest piece of wardrobe to have in studio that can be used for anyone.
LESSONS IN THIS MODULE
Intro to the Classic White Shirt
Standing & Sitting Poses
Floor Poses
FINE ART BOUDOIR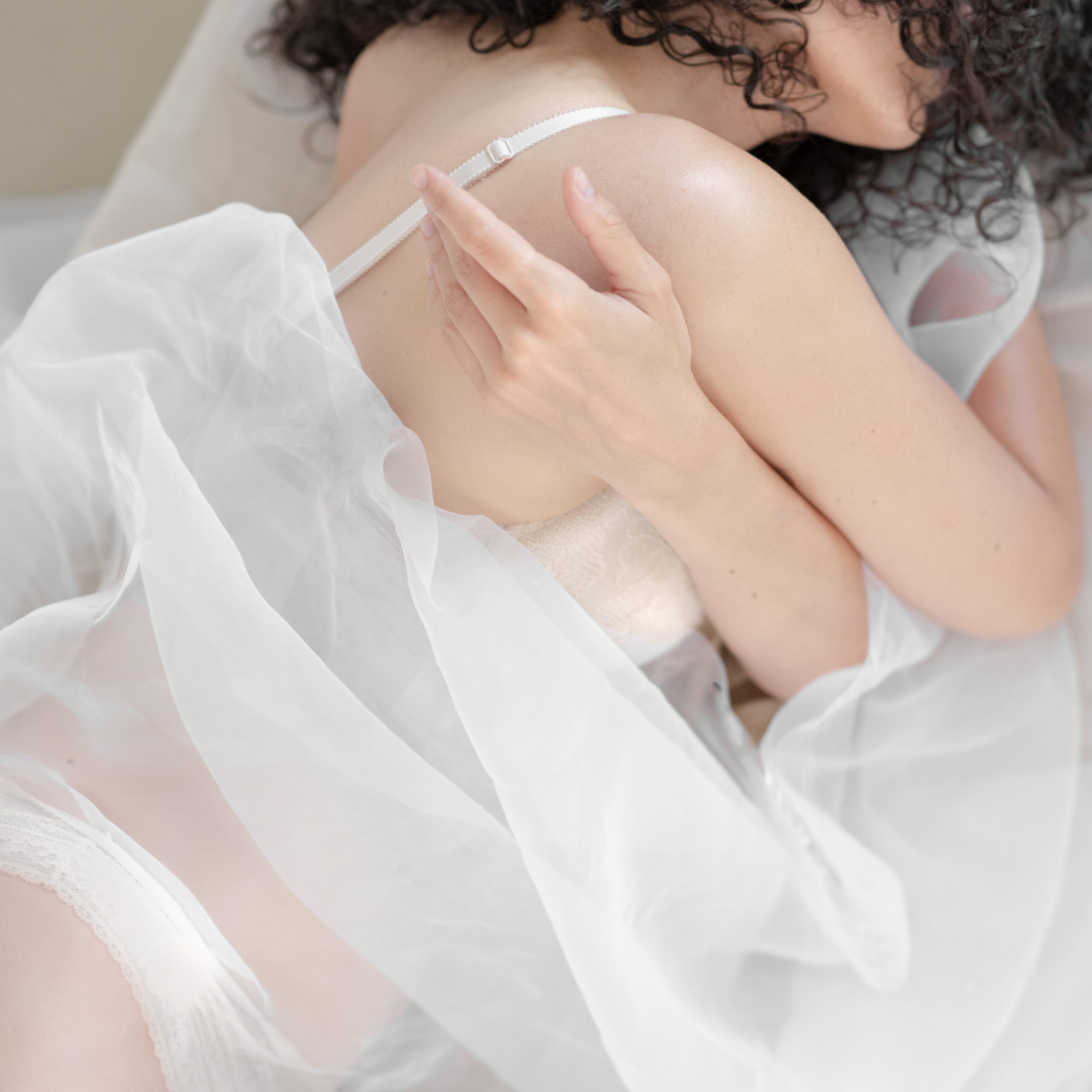 Shooting fine art boudoir is a creative and feeling process. When you take an experimental approach, you're going to find shots that make your heart sing. In these sequences, we explore detail shots, motion shots with fabric, grain, lighting, and blur, and we learn to approach your client as the art that they are.
LESSONS IN THIS MODULE
Intro to Fine Art Boudoir
Upper Body Details
Lower Body Details
Lying on the Back with Motion
Side and Stomach with Motion
ENVIRONMENTAL BOUDOIR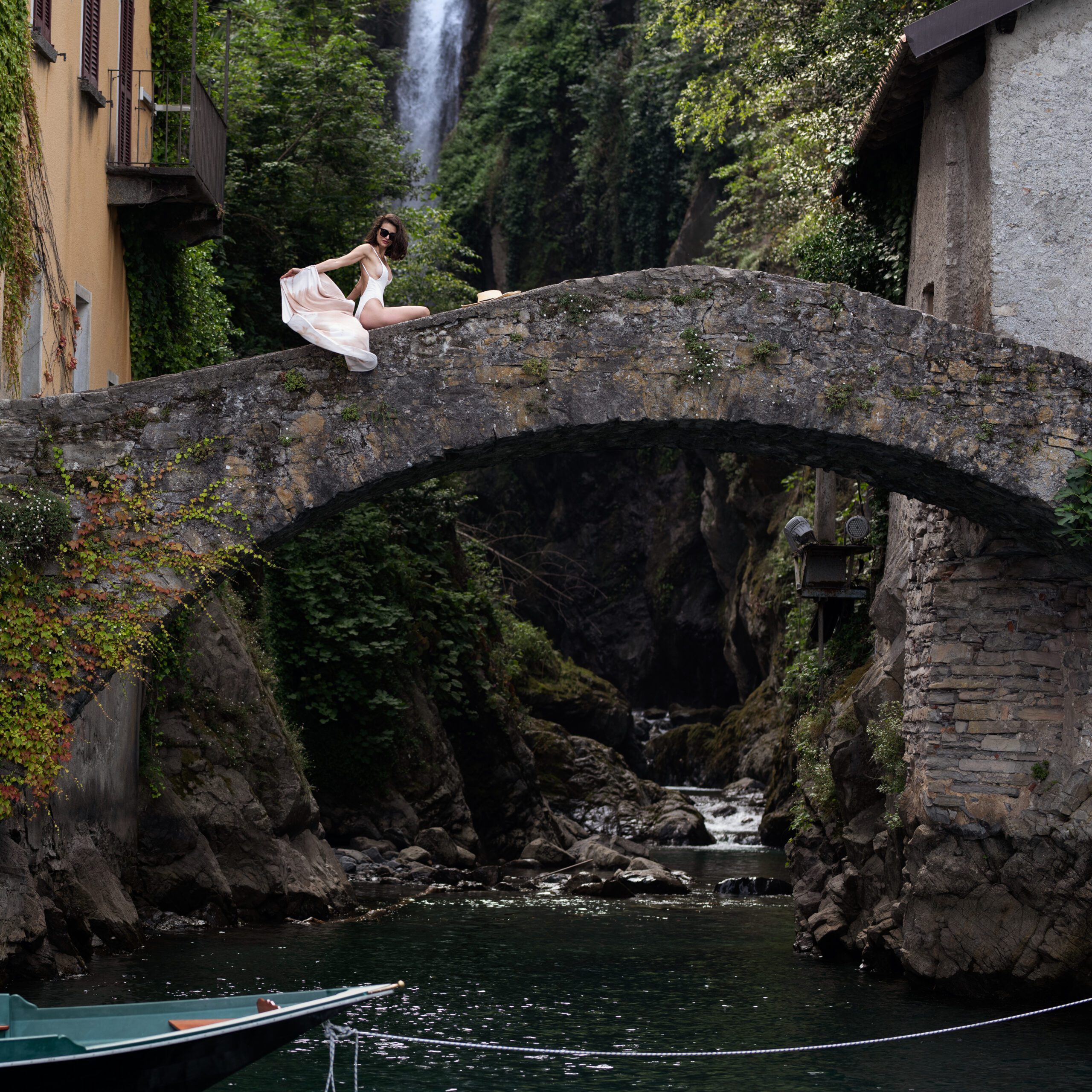 You don't need a studio to shoot boudoir – any outdoor location with great light will do! In this lesson, Kara Marie takes you on location in beautiful Lake Como and surrounds. Working with wardrobe that is acceptable in public – a bathing suit and kimono – she gives great tips for choosing location, lighting, and working outdoors.
LESSONS IN THIS MODULE
Intro to Environmental Boudoir
On the Bridge
On the Steps
Backyard Boudoir
"KARA MARIE" STYLE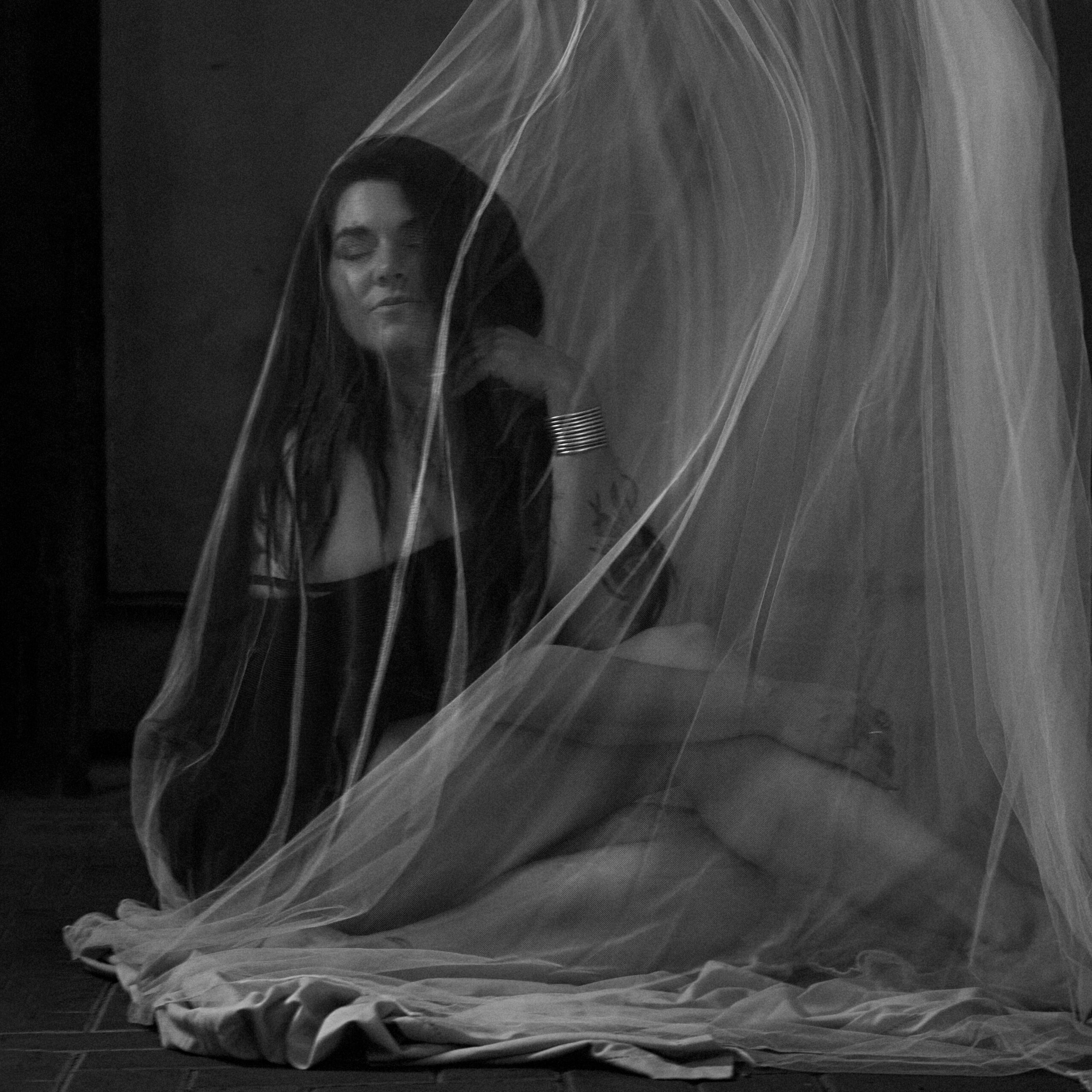 Kara Marie has developed her style over the last several years. Right now, that style is characterized by a lot of motion, blur, imperfect camera technique, anonymous images, black and white, and lots of grain. Here she gives you an inside look into how she creates these playful, experimental images.
LESSONS IN THIS MODULE
Intro to "Kara Marie" Style
Floor Poses Flow
Standing Poses
Standing Poses – Hair Flow
BONUS: BRIDAL BOUDOIR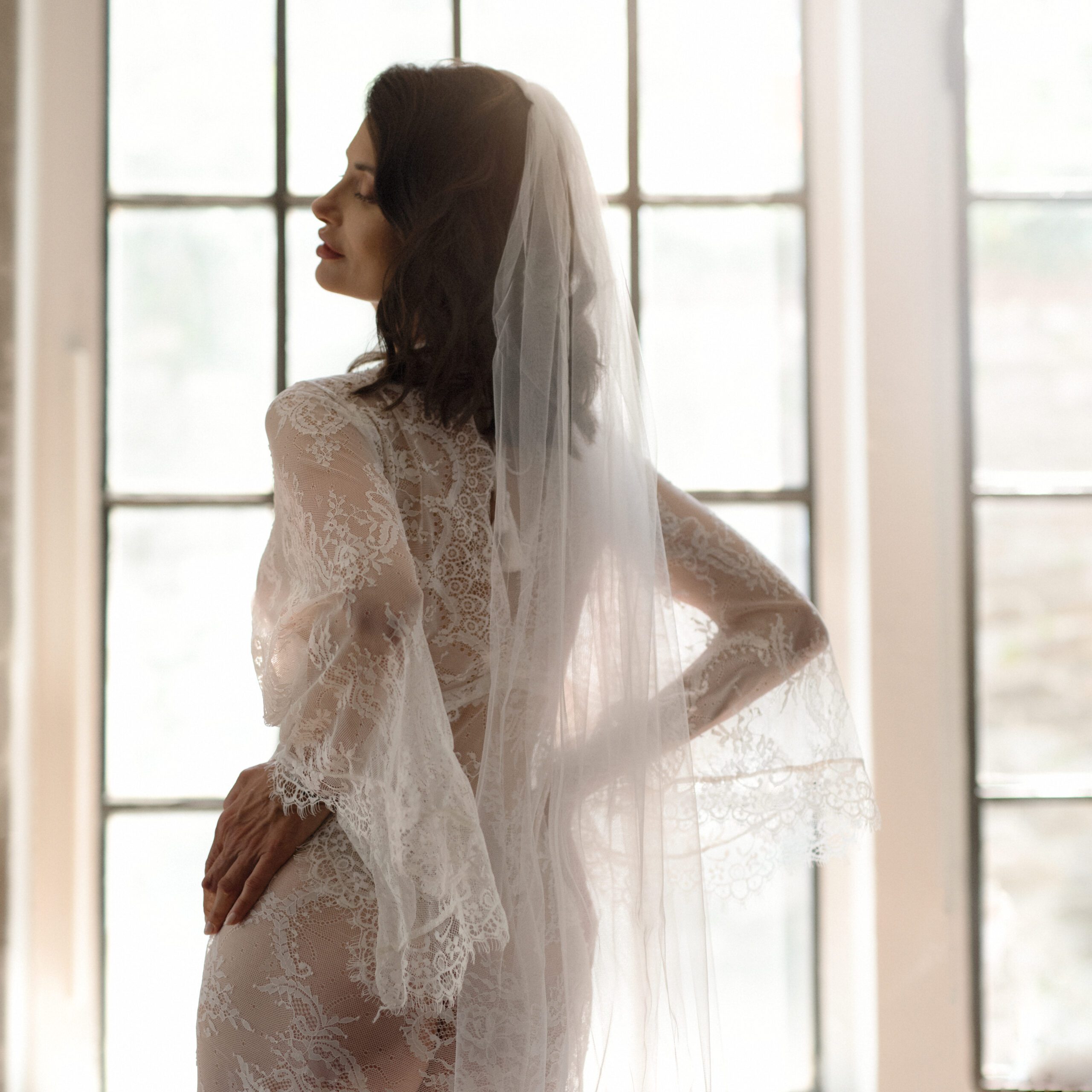 Kara Marie started shooting boudoir with bridal boudoir. This is a lovely little demonstration of a 3-minute shoot you can do with a bride on her wedding day before she gets fully into hair and makeup and her dress. This can be done in a hotel room, bridal suite, or wherever she is getting ready, and can be done with the veil or a lace robe.
LESSONS IN THIS MODULE
BONUS: DARK & MOODY SENSUAL BOUDOIR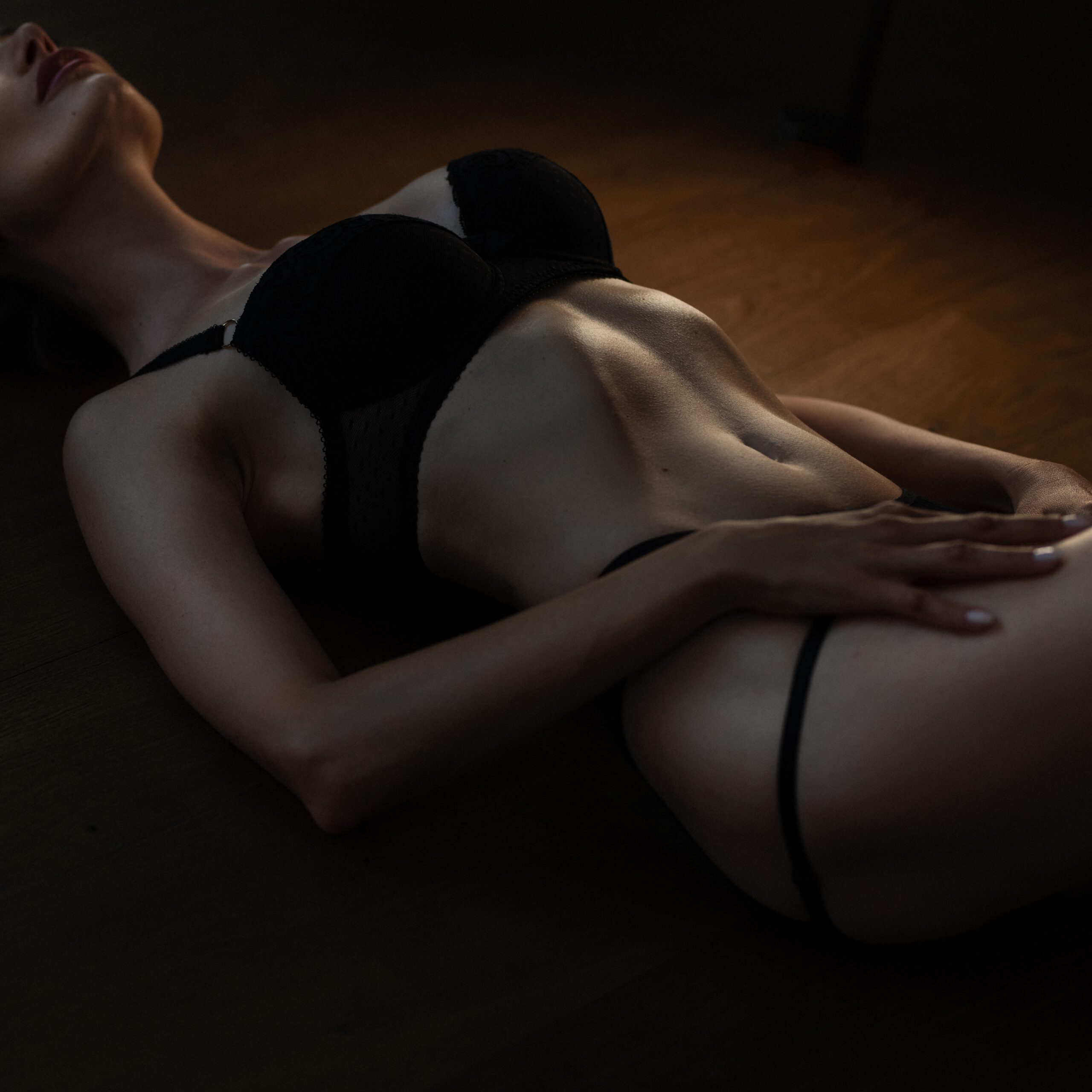 When we think of boudoir, we often think dark and moody. In this lesson, Kara Marie teaches you how, in even a bright room, you can achieve that just-a-kiss-of-light look that makes everything more sensual and intimate. This shoot has a casual atmosphere and is easy for your client while still producing steamy images with lots of variety to choose from.
LESSONS IN THIS MODULE
BONUS: MALE BOUDOIR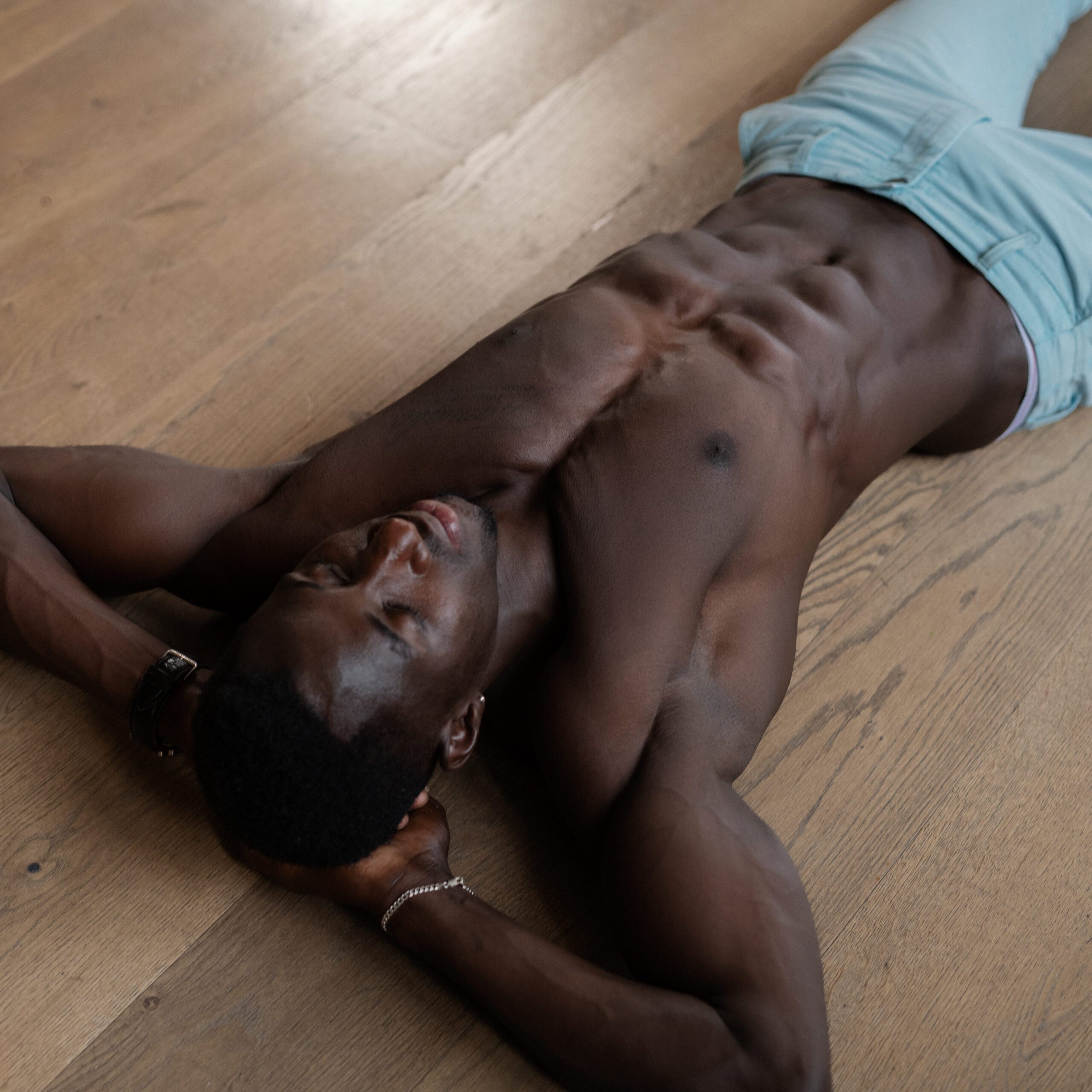 It's great to incorporate male boudoir into your portfolio. A lot of people will request it for their husbands, boyfriends, and partners. Here you'll learn poses and lighting that elicit open body language and confidence in men, enabling you to create pictures that celebrate the male form.
LESSONS IN THIS MODULE
Boudoir photography is a popular, lucrative genre with as many styles and possibilities as there are types of people.
In this sequel to Kara Marie's foundational 2019 boudoir course, she takes you through twelve uniquely themed boudoir sessions. These sessions introduce quintessential boudoir photography styles that are tried-and-tested client favorites. These shoots will also give you a taste of the playful experimentation that made Kara Marie an innovator in this field.
You'll learn to style client favorites such as classic bedroom boudoir, fine art, white shirt, and white sheet, and you'll also learn about the often-requested styles of bridal and male boudoir.
You learned the fundamentals of boudoir, including posing, business, and selling in The Boudoir Series. Now, it's time to go deeper. Explore more possibilities and spark inspiration so you can expand your style offerings and innovate. Join Kara Marie for this easy-to-digest, shoot-along sequel, Boundless Boudoir.
PRAISE FOR KARA MARIE AND HER PREVIOUS COURSE, THE BOUDOIR SERIES
"Kara has the kind of approach to boudoir that just makes sense to me. She has found a way to make women feel confident and empowered but still feminine and beautiful. And she articulates each lesson in a way that is clear and easy to implement. I LOVE this course!!!"
"Every time I have had the opportunity to further my photography education with Kara Marie it has had a tremendous impact on my work and my business."
"This course is INCREDIBLE! Totally took my boudoir game to the next level! I love how she explains all the aspects and makes it easy to consume and follow – highly recommend!"
"Kara single-handedly changed my life. I started this course in the beginning of 2020 and it revolutionized my life and has allowed me to start my journey on living off my boudoir dreams."