Sale!
FroKnowsPhoto – DSLR Video Guide
Description
FroKnowsPhoto – DSLR Video Guide
Introducing… the ultimate guide to unlocking the hidden power of your DSLR so you can start shooting high quality video in the next few days:
The FroKnowsPhoto Guide
to Shooting Video
With this brand new video guide you'll:
Be able to shoot any type of video with your DSLR, micro 4/3's, or mirrorless camera
Instantly make more money with your DSLR by adding an in demand and high value skill to your arsenal
Learn the video production secrets of an award winning filmmaker and photographer so you can start shooting high quality video faster than you ever thought possible
By Caliph Gamble
I've earned two degrees from Full Sail University and I learned as much from Todd & Fro in one night…
"If you spend an evening with the FroKnowsPhoto Guide to DSLR Video, you'll save time and money trying to understand the film industry. I've earned two degrees from Full Sail University and I learned as much from Todd & Fro in one night as any course in my alma matar. This instructional series gives you the confidence to know you can take on a project and have an understanding of what you're doing."
Caliph Gamble
(Filmmaker, Gamble Companies), Full Sail Graduate
As a lifelong photographer I know what it's like to be frustrated by the quality of your videos. You're dealing with the same concepts and settings — like shutter speed, ISO, and aperture — but the rules are completely different. When I first started shooting video I got frustrated pretty quickly when I couldn't figure everything out, despite my years of photography experience.
Searching for information only led to more questions, years of painfully slow learning and endless hours of experimentation that gave me so-so results for a LONG time…
After the last 4 years of shooting and producing my own videos, I know firsthand how much there is to learn and how difficult it is to find the RIGHT information that helps you get better instead of worse. It honestly took me years to learn all of the secrets, techniques, and concepts that go into shooting world class videos.
I don't want that for you though.
What if you could take a massive shortcut and get ALL of the information you need to shoot video in a matter of days instead of years?
What if you could learn exactly how an award winning filmmaker and photographer shoot, produce, direct, and edit breathtaking HD videos using an entry level DSLR?
What if you could look behind the scenes, follow them on video shoots to learn their secrets, and see exactly how to do it for yourself…all at the same time?
With the brand new FroKnowsPhoto Guide to shooting Video you can do all of this and much, much more with ANY DSLR that shoots video.
This guide will introduce you to our "one man band" concept which means that you will be able to:
Easily shoot, direct, produce, and edit videos on your own without a crew or any extra help
Create breathtaking videos, even if you have an entry level camera and no expensive equipment (even if you're on a shoestring budget, you can do everything we teach)
Create dynamic scenes, tell inspiring stories, and capture high quality video
This guide was carefully designed to be invaluable to professional, hobbyist, and newbie photographers alike
Whether you just bought your first DSLR or you're a seasoned photographer that wants a fast and systematic approach to DSLR video, this guide is going to be extremely valuable to you.
Do you want to shoot video like a pro?
Have you ignored video because you don't know exactly how to setup your camera, audio, lighting, or video shoots?
Have you had a DSLR for awhile but haven't ventured into shooting video because you're not happy with the results you've been getting?
Or, do you just think video is too expensive and complicated to produce?
If you answered yes to any of the above questions then I have some GREAT news:
It doesn't matter if you want to make more money with your DSLR by shooting professional videos like interviews, electronic press kits, music videos and movies…
Or you just want to shoot better videos of your kids sporting events…your sisters wedding…or your own passion projects…this new guide has you covered.
The FroKnowsPhoto Guide to Shooting Video will give you all of the tools you need to shoot…
Corporate Interviews
Music Videos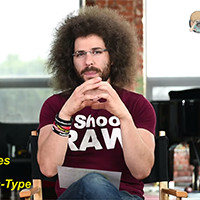 Youtube Content
Movies & Short Films
Family Events
Charity Events
Sports Games
Training & Instructional
Videos
Before I go any further, lets get one thing clear:
this isn't your standard stiff and boring training program…
We don't just sit there and feed you boring theory or useless fluff.
This, like all of my guides, is a HANDS ON training program designed to help you learn as rapidly as possible. You're going to feel like we're "on set" training you and teaching you our entire DSLR video system 1-on-1.
We don't just talk about it either. You'll get to tag along on four different video shoots so you can see our entire process as it happens. This is going to help you not only learn the concepts, but truly understand them so you can start shooting your own videos as soon as you finish the guide. We also take you INSIDE the camera so you can see exactly what the camera sees as we are shooting on set.
Not only is this no holds barred training program going to help you become a skilled videographer, with our highly engaging teaching style and insightful homework assignments you'll absorb and understand the ideas QUICKLY so you can start creating your own videos in the next few days or weeks.
The FroKnowsPhoto Guide to Shooting Video will help you take better video than you ever have before, even if:
You've tried shooting your own videos and got mediocre results at best
You've tried learning video from other places around the Internet but still aren't confident with your video skills
You're on a budget and can't afford fancy equipment or a crew
You just got your DSLR and don't know where to start
Shooting video frustrates you and you think it's too complicated
You're a seasoned photographer with years of experience but have little experience with video
This guide is for you if you:
Don't want to spend months or years hunting for all the information you need to shoot video
Want to make more money with your DSLR
Like learning from experienced pros with a solid track record
Think shooting high quality DSLR video is too difficult or aren't sure where to start
Are already shooting video but want to see how an award winning filmmaker does it from start to finish
Are a seasoned photographer who wants to quickly add video to their arsenal
Here's an overview of what you'll find in the first section:
Camera Basics For Video
Whether you have a Full Frame, Cropped Sensor, Mirrorless or Micro 4/3rds camera the same camera basic rules apply.
The goal of this section is to quickly refresh some best practices when venturing into shooting video.
A few of the secrets waiting for you in this section…
Todd's recommended equipment setup for shooting on site or on set (everything you need to do it right and make it a smash hit)
The type of memory cards you should use for video and why (this is different than still photos)
The definitive guide to different sensor sizes, including the pros and cons of each
Our best practices to avoid issues when on shoots (most people completely overlook these)
The Importance of Frame Rate
Frame rate is one of the most important settings for DSLR video. Many cameras offer you 24, 30 and 60 fps but if you don't choose wisely you might not capture the video you were looking for. In this section you will see us use Hungry Hungry Hippos to demonstrate the differences between the frame rates.
A few of the secrets waiting for you in this section…
How to master 24, 30, and 60 frames per second and exactly when you should use each
Todd's best practices for capturing slow motion footage
How to get the cinematic "film look" with your DSLR
One simple adjustment that will make your videos look clean and crisp
What is the BEST Resolution?
Cameras today offer many different resolutions from low quality VGA to 1080HD and beyond. It's extremely important to understand what the differences are and the reasons why you should select one over another. This is one section you can not miss.
A few of the secrets waiting for you in this section…
The #1 reason why you should always shoot video at your camera's highest resolution (most people completely forget about this)
How to tell if your camera is automatically lowering your resolution and how to prevent it from happening again
How to "future proof" your work so you can keep up with industry standards